95% of hip fracture patients received surgery within 48 hours of emergency admission – says latest report
14th November 2019
 Over 72% of hip fracture patients at St. Vincent's University Hospital received their surgery within 24 hours of  emergency admission and 95% within 48 hours – according to latest figures  from the Irish Hip Fracture Database (IHFD) National Report 2018, launched this week.
The report showed that St. Vincent's University Hospital – which treats more hip fractures than any other Dublin hospital –  was the highest performing hospital in a number of key standards in the IHFD report to include:
95% of patients received surgery within 48hrs of their admission to the Emergency Department – 23% above the national average
95% of patients were reviewed by a geriatrician – 26% above the national average
97% of patients received a bone health assessment to prevent further fractures –13% above the national average
In 2018, in Ireland, 3,751 hip fracture cases in patients aged 60 years or older were recorded by the Irish Hip Fracture Database (IHFD).  Hip fracture patients are typically frail with complex medical and social issues. Nearly 60% are aged 80 and older.  The Emergency Department (ED) at St. Vincent's University Hospital serves a population of over 300,000 people and every year 350—400 people are admitted with a hip fracture.
Speaking at the launch,  Conor Hurson, Trauma & Orthopaedic surgeon at St. Vincent's University Hospital said: "It's important that we treat a suspected hip fracture with the same level of urgency as many other trauma cases as speed is a critical factor for a successful patient outcome. A multi-disciplinary team, trained ambulance crew who ring ahead, seven day theatre access and regular team meetings are just some of the ingredients that ensure we stay significantly ahead of the national average in the treatment of hip fractures – from initial trauma through to discharge.
"We are particularly pleased this year that our efforts have been rewarded  as a result of consistently meeting IHFD standards set out in the Best Practice Tariff launched by IHFD. This additional funding – as well as the support received from the hospital – has allowed us introduce a number of improvements in the hospital to include the development of a dementia/delirium friendly environment on the orthopaedic wards and the purchase of new orthopaedic equipment" Hurson continued
The 'Hip Attack' pathway at St. Vincent's University Hospital
When a hip fracture is suspected the responding ambulance crew call ahead to inform SVUH's Emergency Department and the 'HIP ATTACK' pathway is initiated. The patient can utilise the "Pitstop" bed, (Monday-Friday, 8am-5pm), where all relevant tests and investigations are carried out prior to transfer to X-RAY. If the radiographer notes a hip fracture, the patient is transferred to a dedicated hip fracture bed prior to being transferred back to ED for a fascia iliaca or nerve block.
Through the use of this pathway the orthopaedic and orthogeriatric teams are notified of the patients' presence. This allows medical reviews to be completed and further tests to be carried out early, reducing delays to surgery.  The hospital's seven day consultant-led trauma list, 8am-6pm also means that hip fracture patients will have seven day theatre access
One of the features in St. Vincent's University Hospital is the direct transfer of patients in the ED to theatre for surgery. This is unique among trauma hospitals but allows efficient use of the surgical theatre without having to search for a ward bed prior to surgery.
Irish Hip Fracture Database National Report 2018
The Irish Hip Fracture Database National Report 2018 was launched this week at the Irish Hip Fracture Meeting in the Royal College of Surgeons in Ireland. The report focuses on delivering the right care, in the right place, at the right time and by the right team.
Speaking at the event, Dr Emer Ahern, Clinical Geriatric Lead for the Irish Hip Fracture Database said ""We have seen real improvements in the care of older people who break their hip since the IHFD started collecting data in 2013. The combination of evidence based clinical care standards, national audit and feedback to locals hospitals and teams has been a powerful driver. The Best Practice Tariff (BPT) was introduced in 2018. Hospitals and teams who meet all 8 Irish Hip Fracture Standards (IHFS) receive a BPT payment. In 2018, €278,000 was paid to Irish hospitals. This policy has really helped hospitals and teams to focus on meeting the IHFS and drive continuous quality improvement for the patients we serve."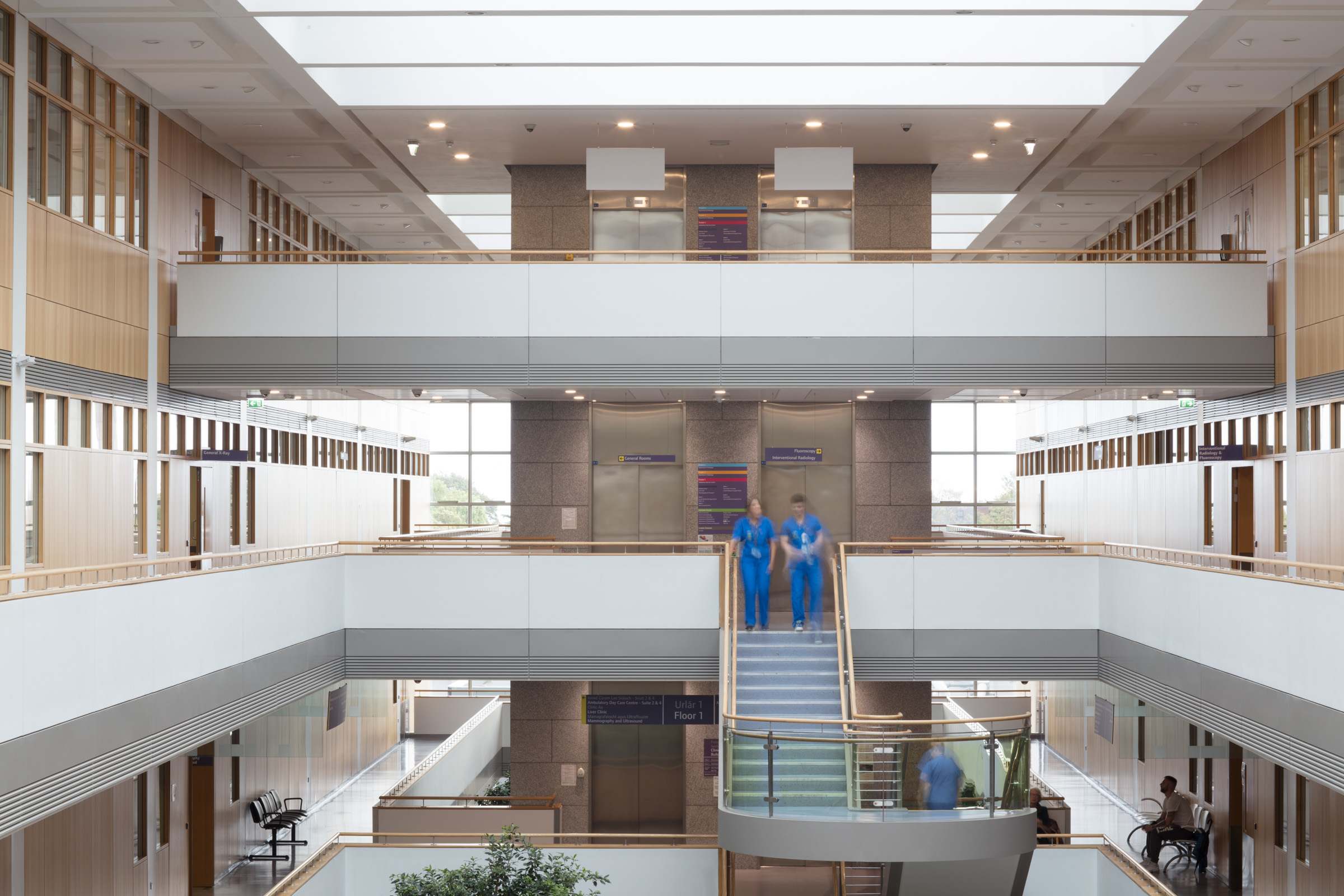 Patient and Visitor Handbook
Our handbook contains all the important information you need when visiting our hospital whether you are a patient or a visitor.
Travelling to and from the hospital
Elective admission information
Emergency Department attendance
Patient safety information
Information on what we will do to get you home
Data protection
Security information
Infection control policy
No smoking policy
Visiting arrangements
Daffodil Centre
St. Vincent's Foundation