Arts Council collection on loan to hospital
16th July 2019
Work by leading Irish artists on loan to Dublin hospital
Patients, staff, and visitors at St. Vincent's University Hospital, Dublin will be able to view 31 pieces of visual art from the Arts Council Collection. The works were selected by members of staff, and will be installed throughout the hospital in public areas including corridors, foyers and patient areas.
This initiative from the Arts Council, the state agency responsible for developing the arts, is part of an ongoing programme of exhibitions, loans and projects. The Agency said that artwork can soften and enhance the clinical environment for patients, visitors and staff; assist with wayfinding by providing distinctive landmarks; provide distraction and comfort for patients and visitors; and enhance wellbeing.
Martin O'Sullivan, Deputy Director of the Arts Council said:
"This is a really great opportunity for the Arts Council to make work from its collection accessible to the public. This loan will allow patients, staff, and visitors at the hospital to experience and engage with the pieces first hand, in many cases introducing artists to new audiences and perhaps offering moments of escape, comfort and connection, within a busy and acute clinical environment.'
Kay Connolly, CEO of St. Vincent's University Hospital said:
"We are delighted that we have been given this opportunity by the Arts Council to feature this very striking collection on the walls and corridors around our hospital. The pieces have been displayed in public areas and wards where our patients, staff and visitors are more likely to see them and enjoy them the most, and we have already started to receive some very positive commentary."
Artwork and arts programmes in healthcare settings also provide an opportunity for artists to engage with new audiences in new ways, and in particular with individuals who may have found the arts difficult to access due to the complexities of ill health.
The Arts Council began collecting pieces in 1962 as a way of directly supporting Irish artists. Today, the Arts Council Collection comprises over 1,000 works, which it loans to public spaces including galleries, libraries, schools and hospitals.
The artwork on loan includes work by some of Ireland's leading artists such as Michael Farrell, Patrick Hickey and Estella Solomons.
Picture: 'Acanthus 1/5, 1995'  Etching by Terry Gravett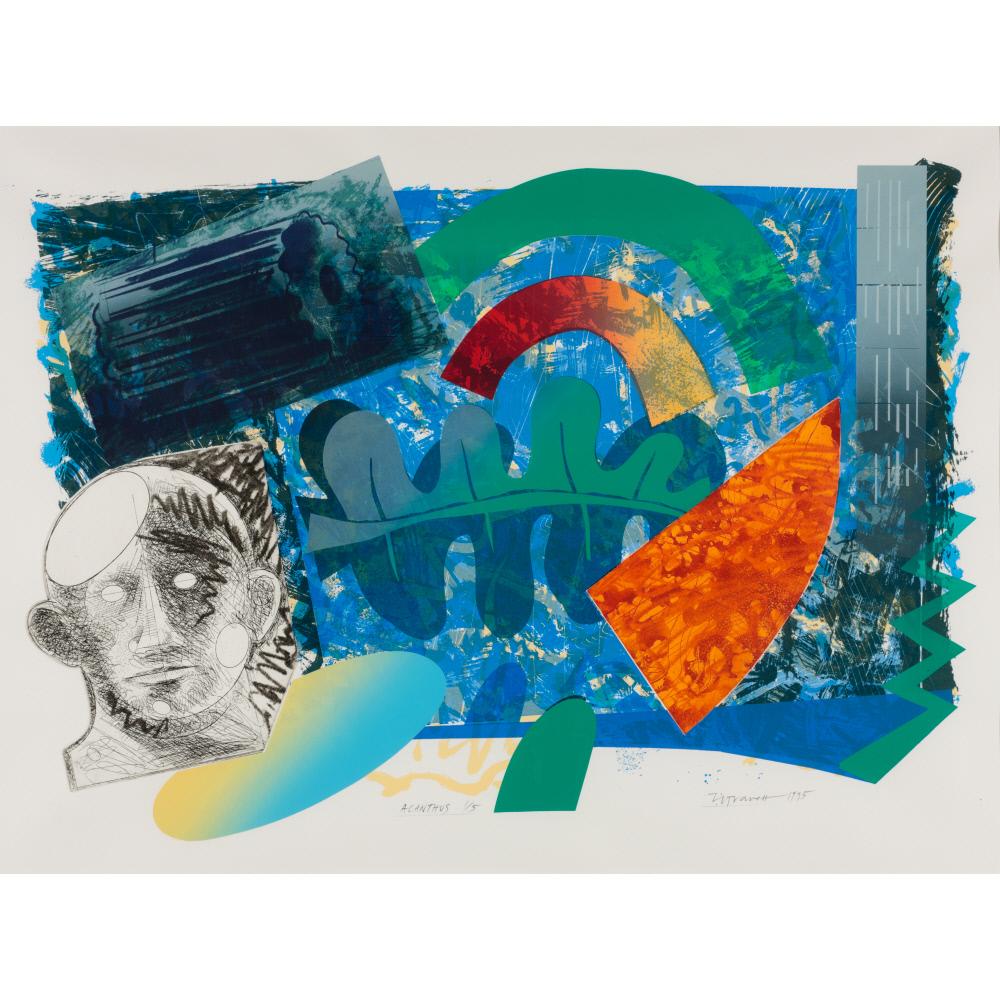 Patient and Visitor Handbook
Our handbook contains all the important information you need when visiting our hospital whether you are a patient or a visitor.
Travelling to and from the hospital
Elective admission information
Emergency Department attendance
Patient safety information
Information on what we will do to get you home
Data protection
Security information
Infection control policy
No smoking policy
Visiting arrangements
Daffodil Centre
St. Vincent's Foundation