Mr. Bernard Gloster, CEO of the Health Service Executive visits St. Vincent's University Hospital today
17th May 2023
We were delighted to welcome Mr. Bernard Gloster, CEO of the Health Service Executive to St. Vincent's University Hospital today.
Our esteemed Interim CEO, Michele Tait took the opportunity to give him a tour of the hospital, visiting many departments including St. Anne's Day Centre, St. Brigid's Ward, the Emergency Department, the Intensive Care Unit, Microbiology, Ambulatory Day Care Centre, Clinical Services, Health and Special Care Professions Department, Pharmacy, Catering Services and Hospital Services recognising the integral role each one plays in providing exceptional healthcare services here at the hospital.
During his visit, Bernard spoke at length with staff who talked through some of the intricacies of our operations, as well as the challenges and triumphs we encounter on a daily basis. Valuable insights and ideas were exchanged on how we can best enhance our overall hospital performance and patient experience. We extend our heartfelt gratitude to Bernard for taking the time to visit our hospital and meet with our fantastic teams and staff.
We would also like to express our sincere appreciation to all our department heads and employees who warmly welcomed Bernard. Together, we can shape the future of healthcare and make a profound impact on the lives of those we serve.
#HealthcareLeadership #ExcellenceInCare #SVUH #PatientFirst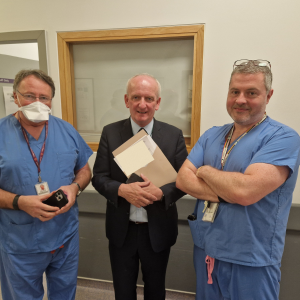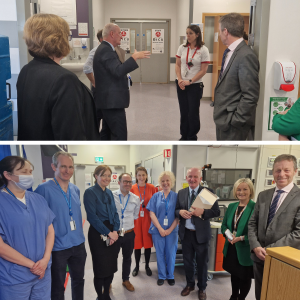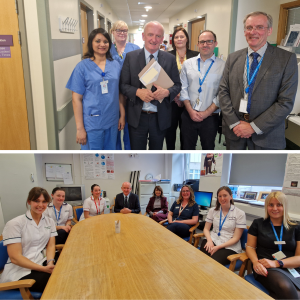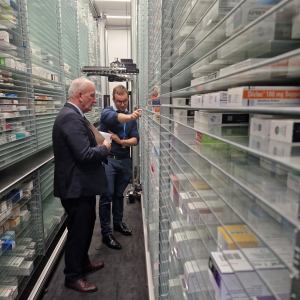 Patient and Visitor Handbook
Our handbook contains all the important information you need when visiting our hospital whether you are a patient or a visitor.
Travelling to and from the hospital
Elective admission information
Emergency Department attendance
Patient safety information
Information on what we will do to get you home
Data protection
Security information
Infection control policy
No smoking policy
Visiting arrangements
Daffodil Centre
St. Vincent's Foundation