St. Vincent's University Hospital Health Fair 2023 taking place today, 3rd May
3rd May 2023
Exciting news! Today, SVUH is hosting its annual health fair for the first time since COVID-19. The health fair takes place from 10am – 3pm in the hospital's Atrium located on the first floor, and promises to be an excellent event.
Organised by the SVUH Preventive Medicine & Health Promotion team, there are 25 information stands on display at this marketplace style event, with a wide variety of health professionals on-site to answer your questions and give expert advice on an extensive range of health-related topics. Stands include representation from both internal hospital departments such as our Catering, Infection, Prevention & Control, and Dermatology, as well as external organisations including Community Gardaí, Irish Cancer Society, Healthy Food Made Easy and HSE Mental Health. Each are excited to share all the amazing resources, information and opportunities that are available to staff, patients and our community. Attendees will also have the opportunity to participate in health screenings.
Speaking this morning at the opening of the fair, Dr Ailsa Lyons said, "We are delighted to be back having interactive events again post Covid19 and to have so many organisations and departments working together for the benefit of our SVUH community. We are hoping for a great turn-out today and would like to sincerely thank all our stands for their support and participation, it is greatly appreciated."
The theme of this year's Health Fair is "Working Together for Health", in keeping with Healthy Ireland's aspirations for improving health and wellbeing and reducing the burden of chronic disease. The aim of this one-day event is to share reliable, evidence-based knowledge and information from professionals through informative visual displays, interactive exhibits, demonstrations and information leaflets, which will be available to all those who visit.
There are lots of great prizes up for grabs for everyone who completes an evaluation form, including dinner for two at the Clayton Hotel Ballsbridge, one night B&B in the Clayton Hotel Cardiff Land, gym membership, All-for-one shopping vouchers, tablet, hair products and many more!
This is a great opportunity to learn about your health and connect with others in our SVUH community. We hope to see you there!
#healthfair #healthpromotion #SVUH #communityhealth #wellness #healthylifestyle #medicaladvancements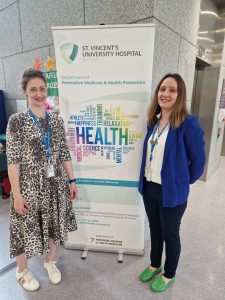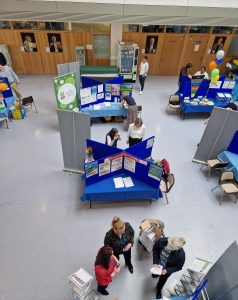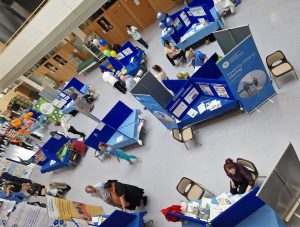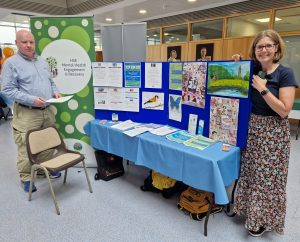 Patient and Visitor Handbook
Our handbook contains all the important information you need when visiting our hospital whether you are a patient or a visitor.
Travelling to and from the hospital
Elective admission information
Emergency Department attendance
Patient safety information
Information on what we will do to get you home
Data protection
Security information
Infection control policy
No smoking policy
Visiting arrangements
Daffodil Centre
St. Vincent's Foundation