Wholehearted congratulations to Nadine & Leigh
14th April 2023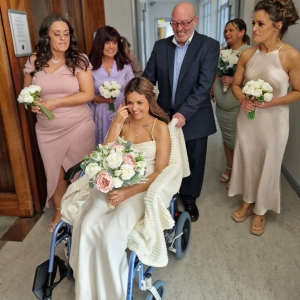 Today was an extra-special day at SVUH as we had the absolute honour of hosting Nadine & Leigh's wedding. There wasn't a dry eye in sight as they said 'I do' to each other.
Nadine, who looked absolutely stunning, wanted to share her special day with friends & family online & the celebration was live-streamed from the hospital's chapel. Huge thanks to Fr. Damian for a beautiful ceremony.
Speaking afterwards Nadine said, "This is my dream come true in the best possible way I thought it could possibly happen, if not more. Even though, it's the hardest of times, I'm very lucky to have all my family around me & their support has been incredible. I didn't know if I could walk up the aisle but I DID.
The staff in SVUH, especially in St. Michael's & St Anne's Wards, have been unbelievable  – I can't even put into words how amazing they have all been, going above & beyond in every way possible. To be able to leave the hospital today to go out for food is really special.
It all just couldn't have gone any better especially under the circumstances. Thank you to everyone who helped & supported me in getting here today, especially my parents, family & friends & to the staff for making it happen."
Wishing you both every happiness from everyone in SVUH, it was such a privilege to share today with you, you will both be forever in our hearts 💕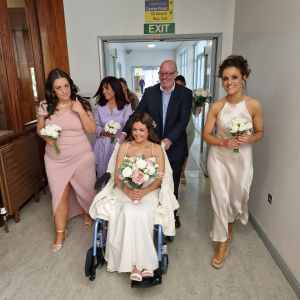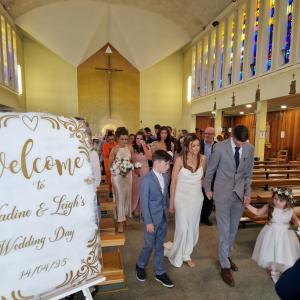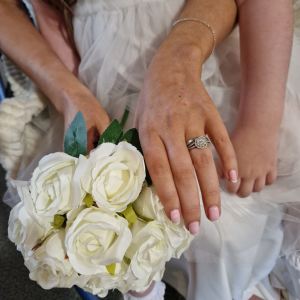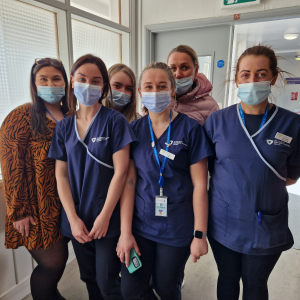 Patient and Visitor Handbook
Our handbook contains all the important information you need when visiting our hospital whether you are a patient or a visitor.
Travelling to and from the hospital
Elective admission information
Emergency Department attendance
Patient safety information
Information on what we will do to get you home
Data protection
Security information
Infection control policy
No smoking policy
Visiting arrangements
Daffodil Centre
St. Vincent's Foundation