Staff Profiles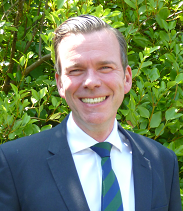 Dr Paul D'Alton, Principal Clinical Psychologist, Head of the Department of Psychology
Paul is Head of the Department of Psychology at St Vincent's University Hospital, Dublin and Associate Professor at the School of Psychology, University College Dublin. He is founder and Co-Director of the MSc in Mindfulness Based Interventions at UCD.   He is a Fellow and past President of the Psychological Society of Ireland.
Paul teaches on several post-graduate programmes at University College Dublin, the Royal College of Surgeons in Ireland and Trinity College Dublin. He has completed a number of funded research projects and is frequently invited to speak at national and international scientific gatherings. He has published several book chapters and numerous peer-reviewed journal articles.
Paul is a regular contributor to newspaper, radio and television and has used these opportunities to advocate for human rights, equality and social justice particularly in health care and education.
---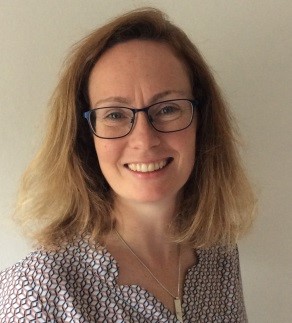 Dr Susan Brannick, Senior Clinical Psychologist in Inflammatory Bowel Disease (IBD)
Susan is a Senior Clinical Psychologist who offers a psychological service to patients in the IBD department.  Susan completed her doctorate in clinical psychology in the UK, and worked there for several years with people of all ages and backgrounds experiencing mental health difficulties.  Susan is trained in several psychotherapeutic approaches including Cognitive Behaviour Therapy, Acceptance and Commitment Therapy and Mindfulness based approaches. Susan has a keen interest in service development and clinical innovation for clients living with complex psychological and physical problems.
Susan has offered specialist psychological consultation to statutory health and community bodies, including for example, the London Fire Service and London Ambulance Services. She has acted as local lead on a national initiative to support mental health intervention in A&E and established a psychological service for patients in a general hospital presenting with concurrent physical and psychological difficulties. Susan enjoys teaching and research. She has taught on clinical doctorate and medical training programmes and has been an invited expert peer reviewer. Susan is passionate about working collaboratively with people living with Crohn's Disease and Colitis to improve quality of life.
---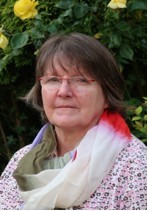 Catherine Mc Keown, Senior Counselling Psychologist in Cystic Fibrosis
Catherine is the Senior Counselling Psychologist at the National Referral Centre for Adult Cystic Fibrosis. She is a member of the multidisciplinary team caring for persons living with cystic fibrosis in Ireland. She has been working in this area for 20 + years. As a multi-organ disease cystic fibrosis presents many challenges to the individual, the family and the cystic fibrosis team. These challenges are both physical and psychological.
Catherine uses a person-centred approach focussing on the individual needs of each person attending the service and tailors therapy to suit those needs. Through psychological exploration and support the individual is encouraged to live life to the full, achieve his/her goals and balance life with cystic fibrosis treatment regimens and illness intrusion.
The cystic fibrosis psychology service reviews patients on an inpatient, outpatient and day care basis. Patients can also self-refer.
Catherine's interests include chronic illness and its impact on the individual; lung transplantation; grief and end of life. She is a member of Psychological Society of Ireland and a member of Cystic Fibrosis Psychology Peer Group.
---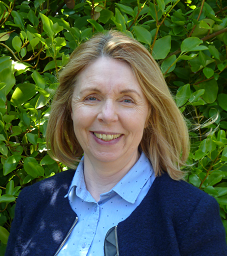 Mary Moriarty, Clinical Nurse Specialist, Systemic Psychotherapist and Complementary Therapist
Mary holds a number of roles on the Psycho-oncology team. She works as a Clinical Nurse Specialist, a Systemic Psychotherapist and a Complementary Therapist. Mary works with inpatients and outpatients at the time of diagnosis, during treatment, into survivorship and at end of life. In 2017, Mary completed the Systemic Psychotherapy Masters between University College Dublin School of Medicine and The Mater Family Therapy Programme. Her research focused on understanding the experience of parents who have an adolescent or young adult with cancer. Mary has a wide range of specialist interests, which include working with Adolescents and Young Adults; working therapeutically with families; Cancer Related Fatigue; Self-management of chronic diseases; and Complementary therapy.
Mary is a member of The Family Therapy Association of Ireland, The Irish Psycho-social Oncology Network and The Irish Association of Nurses in Oncology. She is a Master trainer for the Standford University Chronic Disease Self-Management and Cancer Thrive and Survive Programs. In addition to this, Mary also contributes to numerous undergraduate and postgraduate academic programmes in University College Dublin.
---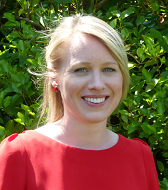 Dr Elizabeth O'Brien, Senior Clinical Psychologist in Cardiology
Elizabeth trained in the United Kingdom and qualified in 2011. She has broad experience of working clinically in community mental health and acute health settings. Elizabeth has specific training in cognitive behavioural therapy, interpersonal therapy, compassion focused therapy and is a trained mindfulness teacher. She is interested in using and integrating these approaches in a patient centred way, to help reduce psychological distress and promote recovery. Clinically Elizabeth has experience of using evidence based practice to alleviate problems such as depression, anxiety, post-traumatic stress disorder, relationship problems and working with these difficulties in the context of serious and complex illness.  Having joined the cardiology department in 2018, she is enthusiastic about developing the service further by providing individual and group interventions, and contributing to the wider team through teaching, research and support.
---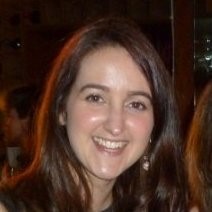 Dr Louise O'Driscoll, Senior Clinical Psychologist in Psycho-oncology
As a member of the Psycho-oncology Service Louise works with in-patients and outpatients whose lives are affected by cancer risk or diagnosis. Louise has a special interest in the application of compassion and body oriented therapeutic approaches and working collaboratively with clients to help bring about well-being in the face of illness. She has completed advanced training in Compassion Focused Therapy and Mindfulness Based Cognitive Therapy and is currently training as a Somatic Experiencing Practitioner.
Louise has collaborated on several funded research projects and is actively engaged in clinical research having presented and published both nationally and internationally. She is a member of St. Vincent's University Hospital Medical Research and Ethics Committee and the Irish Psycho-social Oncology Network Research Steering Group. Louise provides regular input as a speaker at oncology related conferences and events and teaches on several University programmes.
---

Dr Susan O' Flanagan, Senior Clinical Psychologist in Psycho-oncology
Prior to completing her Doctorate in Clinical Psychology, Susan undertook a Masters in Health Psychology and a Masters of Literature at the National University of Ireland, Galway. She works with inpatients, outpatients and staff within the oncology setting and has a range of specialist clinical interests including bereavement and loss; psychosocial care for patients with advanced illness; body image and adjustment difficulties; and the provision of clinical assessment and intervention to adolescents and young adults.
Susan has been an invited speaker at a number of oncology specific education events and contributes to teaching on the Doctoral Programme in Clinical Psychology at UCD. She has a keen interest in research and has presented at a number of National and International Conferences. Susan is a member of the Irish Psycho-social Oncology Network (IPSON) research steering group and is also a member of the Irish Association of Palliative Care (IAPC) Education and Research Forum. She is passionate about the area of psychosocial oncology and supporting the psychological needs of patients affected by cancer.
---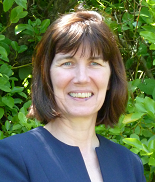 Niamh O'Sullivan, Psychotherapist in Cardiology
Niamh is a psychotherapist and cardiac nurse working with the Cardiology service on a part-time basis. Niamh has extensive experience in Intensive Care, Coronary care and Cardiac Rehabilitation both nationally and internationally. Niamh works with the emotional issues of the cardiac patient, such as adapting to changing health, stress, anxiety, depression, loss, relationship issues and trauma,   Niamh's interest is in the link between the emotional issues and how these issues impact on our health and well-being.  Niamh is a member of the Kleinian Association of Ireland, Irish Association of Humanistic and Integrative Psychotherapy, and Irish Association of Counselling and Psychotherapy.
---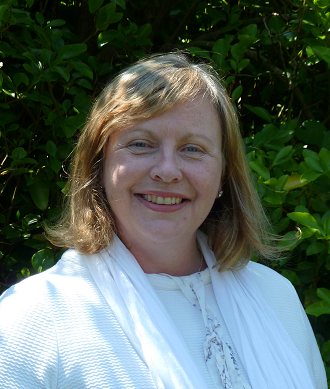 Dr Rosemary Walsh, Senior Clinical Psychologist in Pain
Rosemary is a Senior Clinical Psychologist in the Department of Psychology, mainly working on the Multidisciplinary Pain Team. She has a lot of experience in the psychological assessment, formulation and treatment of people across the life-span with health and mental health problems. She specialises in running groups for people with chronic pain, and chronic diseases. She is a compassionate advocate for psychological approaches to pain management such as Cognitive Behavioural Therapy (CBT), and Acceptance and Commitment Therapy (ACT). She uses a biopsychosocial model of understanding health and working with families. She has developed psychologically-based pain rehabilitation in the hospital. For many years, she has managed and delivered a Cognitive Behavioural Pain Management Programme with a multidisciplinary team. She is very interested in helping people with the emotional, disability & quality of life issues that accompany health.
Rosemary is an active member of the Psychological Society of Ireland, and former Chair of the Division of Clinical Psychology. She likes to teach, supervise and train Clinical Psychologists from doctorate degrees for example at Trinity College, Dublin and University College Dublin where she holds teaching positions. Rosemary is a Master trainer for the Chronic Disease Self-Management, and Cancer Thrive and Survive Programs originally from Stanford University. She is passionate about doing and presenting research. She has received a fellowship for her contribution to research in emotional intelligence, and she has published in the areas of psychology, and pain. Her own Doctorate thesis is entitled "The Impact of Perfectionism on Chronic Pain Intervention Outcome" (TCD, 1998).
---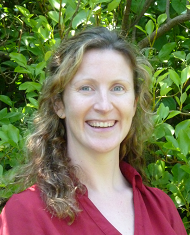 Dr Fiadhnait O'Keeffe, Senior Clinical Neuropsychologist
Fiadhnait is a Senior Clinical Psychologist and Senior Clinical Neuropsychologist who provides a psychological service for patients attending the Department of Neurology in SVUH. Fiadhnait has worked since 2001 in Ireland and in the UK both clinically and through research with people of all ages with neurological conditions and mental health issues. Fiadhnait is trained in many different psychotherapeutic approaches and works in an integrated, individualised, collaborative way together with clients and their families to support them in improving their overall cognitive, emotional and behavioural well-being. She is the Chair of the Psychological Society of Ireland Division of Neuropsychology. She is actively engaged in clinical research and teaches on several University programmes.