Community Referral for COVID Testing at St Vincent's University Hospital
The Assessment Hub

The COVID-19 Assessment Hub is located on the outskirts of the St Vincent's University Hospital campus. This is used for patients referred through their GP or Public Health. It is not a walk in or self referral service.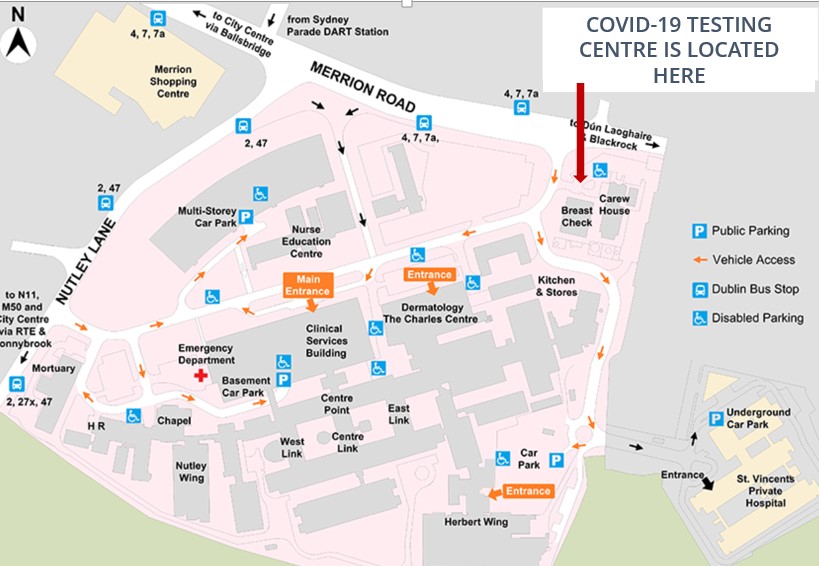 Given the risk of infection, please DO NOT attend the Emergency Department, the entrance to the main hospital or St Vincent's Private Hospital for these swabs.
Where are we located?
The testing centre is located at Eircode D04 TC63, next door to Carew House and the Breast Check service. It is on the immediate left hand side as you enter the hospital grounds from the Merrion Road entrance.
Parking
Please park at the free parking located immediately outside the Assessment Hub and you will be greeted by security.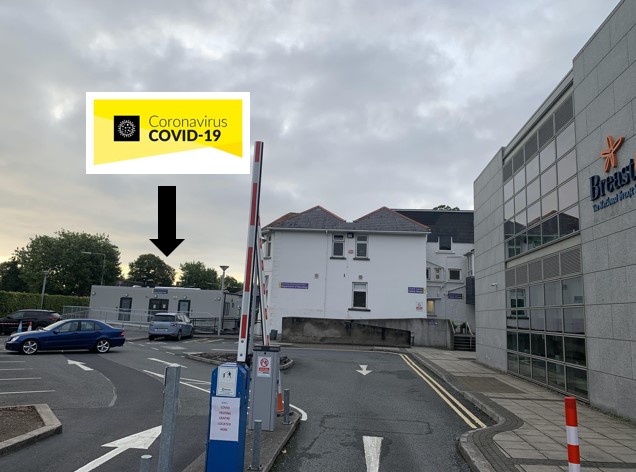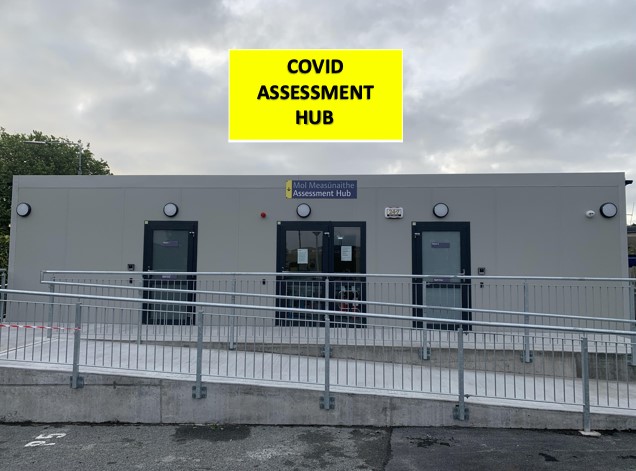 Please note
All referrals for COVID swabs will be processed through the HSE. Hospital staff will not have access to these results.
Do not park in the general parking, there are enough spaces outside the COVID Assessment Hub.
Please do not attend St Vincent's Private Hospital, the Emergency Department or approach the main entrance of the hospital. These areas do not have access to this service.
Other hospital services are available for COVID testing before surgery. Please follow their instructions as these tests take place in other parts of the hospital grounds.