Nurse Education Centre
The aim of the Nurse Education Centre is to ensure that excellence in clinical practice is at the forefront of all nursing education.  We believe well-educated and clinically strong nurses deliver the highest standard of care to our patients.  Our collective mission is to strive to maintain this excellence in clinical care, education and research.  The educational and training needs of our healthcare assistants are also catered for.
Our focus is to build and foster an ethos of lifelong learning in the hospital and East Coast Area.  Education programmes are developed to meet the on-going educational requirements identified by the Director of Nurse Education and the registered nurse tutors, in collaboration with clinical nursing staff.  Each programme is designed to increase the competence of nurses and enhance professional practice, ensuring that safe, high quality, patient-centred care is delivered.
The Nurse Education and Practice Development (NEPD) Philosophy
Underpinning our philosophy are the Nursing and Midwifery values of Compassion, Care and Commitment, whose associated behaviours are the essence of Nursing and Midwifery practice and form the basis for professional decision making and actions.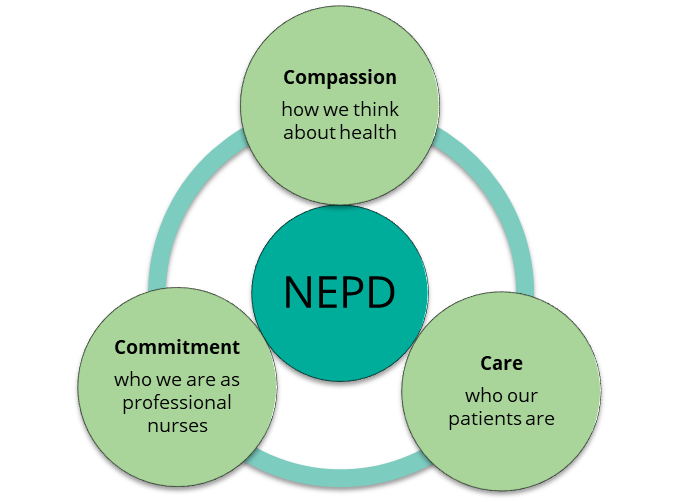 The Nurse Education and Practice Development Department philosophy is based on the three philosophical principles of Careful Nursing ©:
Understanding who we are as professional nurses
Patient safety and the delivery of high quality care by competent nurses is always the priority. Nursing education promotes lifelong learning and continual personal and professional development to enable nurses to be effective decision-makers in practice. We support, guide and encourage all nurses as they gain knowledge, skills and attitudes to be competent clinical practitioners using Biggs (1996) model of constructive alignment in curriculum design to develop all nursing education in this Centre.
Understanding who our patients are and the nature of our relationship with them
We have a strong team spirit and together we strive to create partnership with our patients, colleagues in the clinical areas and with all other disciplines to encourage a person-centred approach to care. We will continue to develop nursing practice with an enthusiastic and positive attitude and ensure the specific clinical education needs are analysed and addressed as they relate to each patient in our care.
Understanding how we think about health
Nurses as learners are self-motivated and engage proactively in their own learning. Learners are encouraged to build on their own body of knowledge based on individual experience and to apply this knowledge directly to the health care environment. We aspire to continually develop and maintain best practice in nursing and endeavour to promote continuous quality improvement in patient care.
Continuous professional development
We provide a range of courses using a diverse mixture of learning methods, to cater for all styles of learning and timeframes. These include eLearning programmes, blended learning, workshops, skills-based sessions, lectures, seminars and self-directed packages.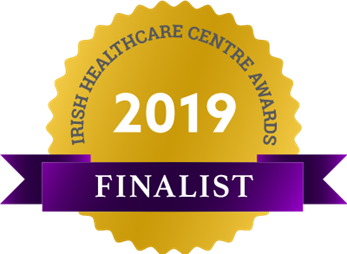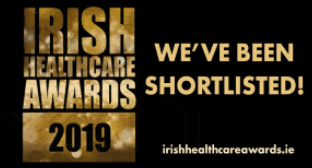 For more information on all the programmes provided visit the NEPD Prospectus:
External staff course application form
Nurse Education Centre Staff    
| | | | |
| --- | --- | --- | --- |
| Name                           | Role | Email | Phone               |
| Ana Moreno | Administrative support: Nurse Education Centre Secretary, contact for all general enquiries | amoreno@svhg.ie | (01) 221 4716 |
| | Director of Nurse Education | | (01) 221 4873 |
| Sarah Keane | RNT and Adjunct Lecturer School of Nursing, Midwifery and Health Systems, UCD | skeane@svhg.ie |  (01)221 4873 |
| Orpha Walsh | RNT and Adjunct Lecturer School of Nursing, Midwifery and Health Systems, UCD | o.walsh@svuh.ie | (01) 221 4548 |
| Orla Leonard  | RNT and Adjunct Lecturer, UCD | o.leonard@svuh.ie | (01) 221 4854 |
| Maria Slattery | RNT and Adjunct Lecturer, UCD | m.slattery@svuh.ie | |
| Anto Jayasunder | RNT and Adjunct Lecturer, UCD | ajjayasundar@svhg.ie | (01) 221 4543 |
| Maire Daly | Clinical Nurse Educator/Nurse Tutor | mariedaly@svhg.ie | (01)221 5614 |
| Pamela Ezeani | RNT, Regional Education Co-ordinator, CHO6/East area | uchennapamelaezeani@svhg.ie | (01) 221 4348 0876328207 |
| Jody O'Reilly | CNM 2, Nursing Education Technology project manager | jody.oreilly@svuh.ie | (01) 221 4232 |
Useful links
Contact
Ana Moreno
email: amoreno@svhg.ie 
tel:      (01) 221 4716
Location
St. Vincent's University Hospital
Elm Park
Dublin 4
Opening Hours
Mon/Fri:            08.00 – 16.00
Tue/Wed/Thu: 08.00 – 16.30